i am
fellowship ministries
HOLIDAY E-BOOK SPECIAL !
​
THREE TITLES FOR ONLY $8.95!
​
​"I AM" Fellowship Ministries (IAMFM) is a non-denominational ministry that reaches out to all people proclaiming salvation, empowerment, and growth through Christ. It's a place where believers can be repaired, restored, instructed, trained and supported as leaders who shall live and effectively establish God's Kingdom in the earth.
Come as you are! As an apostolic couple, each with over 40 years of ministry experience, we welcome all ages, races, and backgrounds into the fellowship who are excited about building foundations, maturing in Jesus based on the uncompromising Word of God, and avoiding religiosity, legalism, and man-made traditions that destroy. Today, God is seeking those who will worship Him in Spirit and Truth. "I AM" is part of this great ecclesia!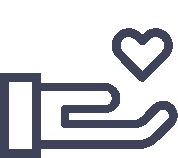 Do you not know that in a race all the runners run, but only one gets the prize? Run in such a way as to get the prize. Everyone who competes in the games goes into strict training. They do it to get a crown that will not last, but we do it to get a crown that will last forever.